Helping Main Street Go Digital
FIRST SESSION ANNOUNCED:




The Future of Canadian Centennials - Presented by Mastercard Canada
A new generation of Canadian youth, the Centennials (ages 21 and younger), are beginning to come of age and are already shaping the marketplace. Come and learn how this generation takes a different approach to the main street business ecosystem, and why it's critical for main street businesses to keep pace with their values, beliefs and expectations to avoid being left behind.
Digital Main Street piques interest in cities like Kitchener-Waterloo, Port Hope, Hamilton, and Thunder Bay
As the Digital Main Street initiative proliferates through Ontario, economic centres like Kitchener-Waterloo, Port Hope, Hamilton, and Thunder Bay are re-energizing local main street businesses with digital tools.
Email Marketing Best Practices: How to Improve (Almost) Every Email


Email marketing is one of the few marketing channels where you own your audience—they've already opted in to hear from you and it didn't cost you to reach them. So it makes sense that email is a high priority for many new and growing online stores.


Get Started
Rogers Small Business Centres – A Great Resource for Your Small Business
Rogers Small Business Centers are set up to support small businesses like yours – with the advice and info you need! Whether you are looking to start a company, grow your existing business or get support for your current services, they are an excellent resource.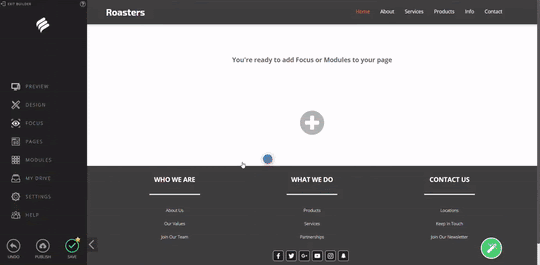 Contest: Enter to a free website for 1 year! Create your winning website with the help of bookmark's AI-powered system – No coding or design skills required.
Social Media Boot Camp
 Apr 4th Online Webinar 
Understand how to build an engaging and profitable social media presence for your business while saving a large amount of time and energy you would otherwise waste figuring things out on your own. 
Email Marketing Bootcamp
 Apr 11th North York
Whether you are just getting started in business or you are a seasoned business owner, email is still the most cost effective and powerful marketing tool that can significantly increthe ase profitability of your business.