Helping Main Street Go Digital
The Digital Main Street Forum aims to assist main street businesses in embracing digital technologies to build and grow their operations – from online marketing and leveraging data to better engage your clients, to adopting ecommerce to reach a broader customer base, the Digital Main Street Forum will help you navigate the "Why" and "How To" of embracing bricks and clicks for your business.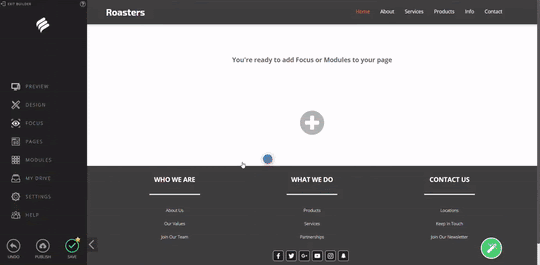 Contest: Enter to a free website for 1 year! Create your winning website with the help of bookmark's AI-powered system – No coding or design skills required.
Subscribe to the Rogers Business Forum from now until March 30th, you'll be automatically entered into a draw for a prize pack valued at $100.
Controversy, Haters, and Trolls: How to Deal With Negativity Online


As a business, it can be challenging to navigate the tumultuous waters of internet commentary. Despite your best efforts, you may still encounter some negativity online. What's the best way to tackle these situations in public online spaces?
Explore new tools and techniques to increase your business success at a Rogers Small Business Centre
Learn from leading experts and connect with other business owners. Get your complimen

tary Digital Marketing Playbook  now with digital marketing tips from many small-business experts who have previously shared their knowledge at Rogers Small Business Centre events. 
How to Run a Successful Facebook Contest: Ideas, Tips, and Examples
Running a contest is an inexpensive—and sometimes even easy—way to achieve measurable results for your Facebook marketing goals.
Web Presence Boot Camp
Mar 19th Toronto City Hall
Building a website is just the first step in marketing your business online. Many business owners mistakenly believe a website is all you need. In reality, you need traffic!! 
Email Marketing Bootcamp
Mar 20th Online
Whether you are just getting started in business or you are a seasoned business owner, email is still the most cost effective and powerful marketing tool that can significantly increase profitability of your business.  
Digital Main Street Partners